A&W
Restaurant
East Helena, Montana

This restaurant was designed for an A&W franchisee couple expanding their business from a small drive-in facility to a larger drive-thru and interior dining facility. The building is sited adjacent to an interstate highway and both the drive-thru and the dining room are visible to traffic. The colors and materials are in compliance with corporate design guidelines. The building massing is site specific. Entry, dining, kitchen and the drive-thru window are clearly differentiated. Cost effective materials carry out the intention of the corporate identity program. The strong, metal clad, horizontal brow is reminiscent of the previous drive-in structure. Customers enjoy the new facility and the owners now operate during Montana's long cold season. The A&W corporate office considers this one of the best new restaurants in their Northwest region.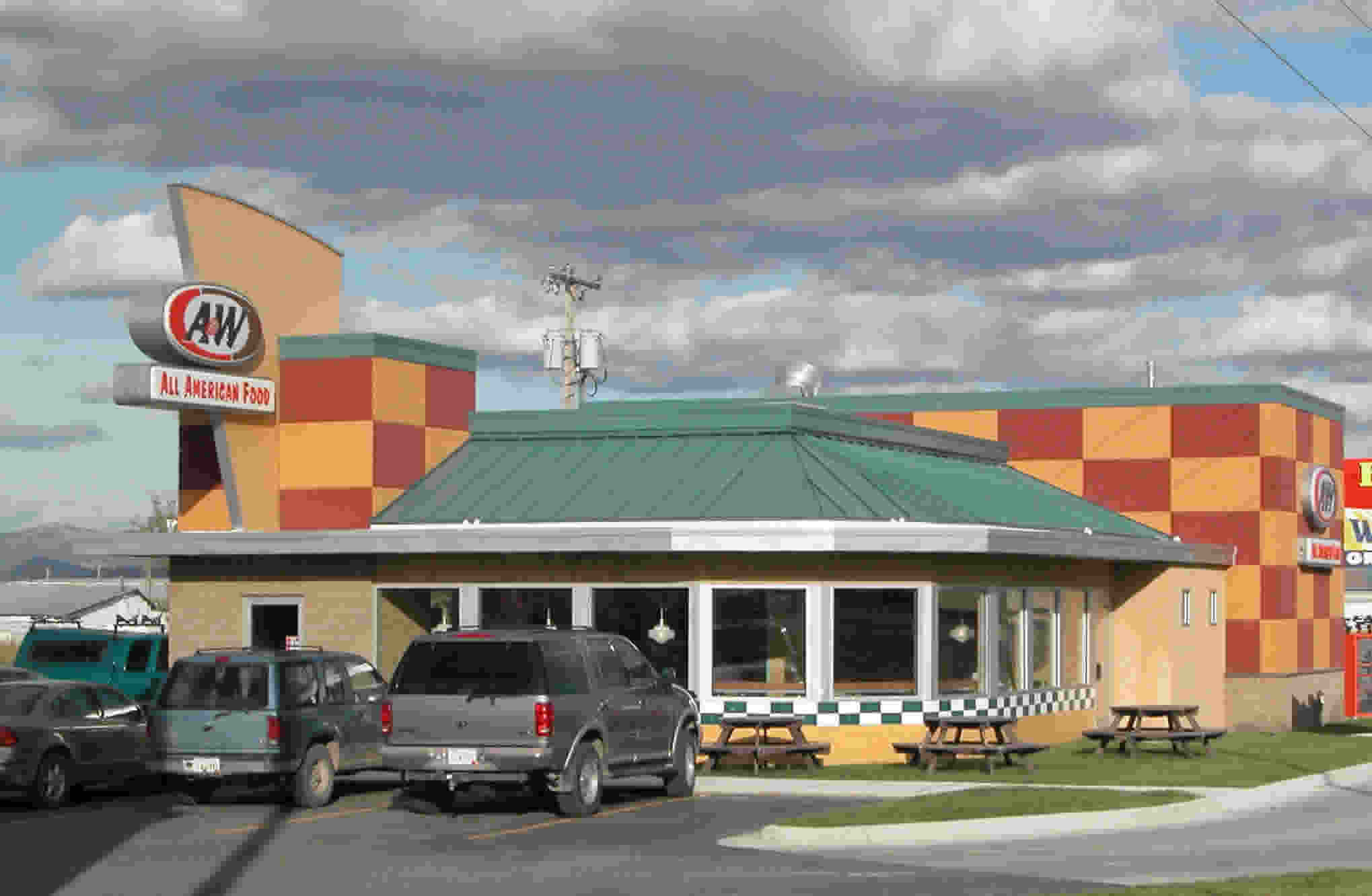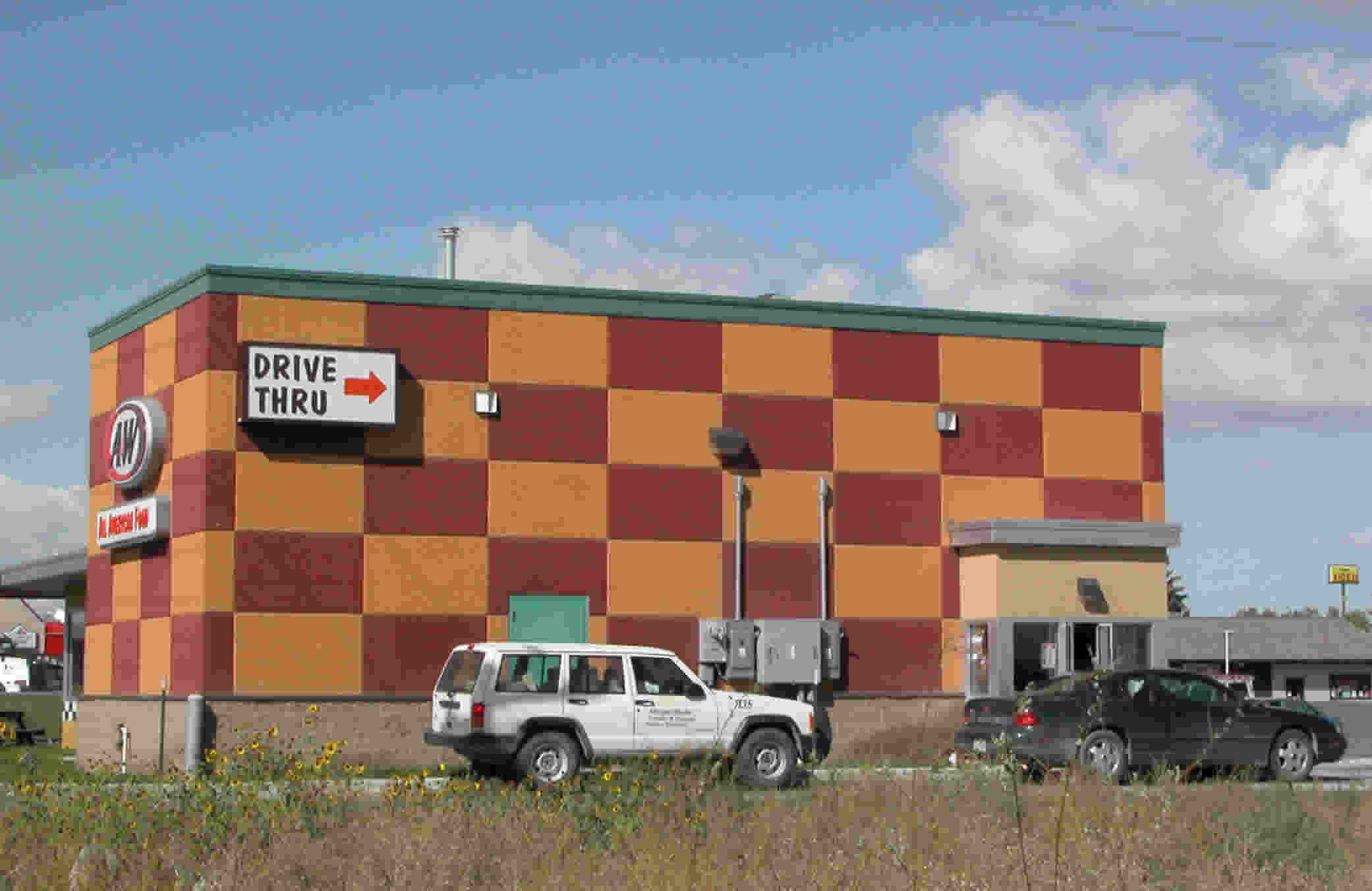 Return to home page.